INDRA VALLEY BUKIT LAWANG
Welcome To Indra Valley Inn Bukit Lawang One of the best activities if you're thinking of taking a trip to Sumatra
Indra Valley Inn Bukit Lawang features all good facilities stunning Jungle views from every room, and panoramic views.
Our Indra Valley Room is idyllic and the perfect place to refresh your mind and body.
We are located in Bukit Lawang on the bank of the Bohorok River, only a three-minute walk to the entrance of Gunung Leuser National Park. We offer riverside accommodation with 2 standard rooms and 4 new deluxe rooms with hot water showers. All our rooms have a beautiful view of the jungle and the river, and Indra Valley Inn also has a tasty restaurant and offers wildlife trekking so guests can experience the Sumatran Orangutan in their natural environment. The owner Obiwan is a very experienced 3rd generation trekking guide.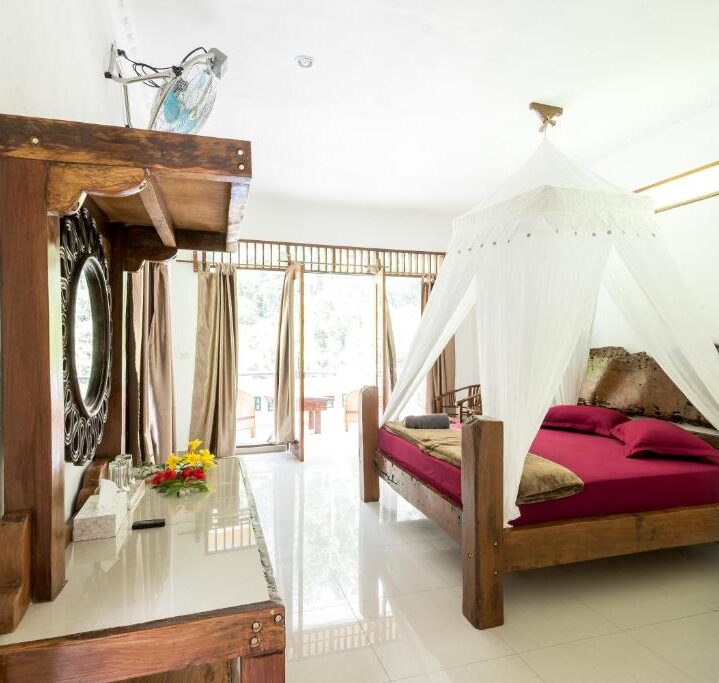 Room Information
Featuring views of the mountains, jungle and river, Indra Valley Inn Bukit Lawang offers accommodation in Bukit Lawang. It is located on the bank of the Bahorok River and offers free wifi access throughout the property.
enjoying views of the jungle, the river or the garden, all rooms are fitted with fan mosquito nets. Certain rooms have private balconies and a private bathroom with a hot shower.
Guests can enjoy various activities in the surroundings, such as swimming, cycling, fishing and hiking. The nearest airport is Kualanamu International Airport, 100 km from Indra Valley Inn Bukit Lawang. Airport transfer is available with a surcharge.
Trekking Information
We are a Certificated organization Jungle Trekking and based in Bukit Lawang, organizing the most unique and complete Trekking/hiking tour experiences. All memorable trekking tours you can find here, especially a trekking tour to see the World Heritage site home to numerous bird, plant and mammal species, most famously the Sumatran Orangutan (Pongo abelii), which can be seen in the jungle in Bukit Lawang as well as at the real protected jungle.
With our local Indra Valley Team, we will provide you with full of jungle information, we sure it's will be an unforgettable experience. Our Guide team is already trained well and is always committed serve you with heart.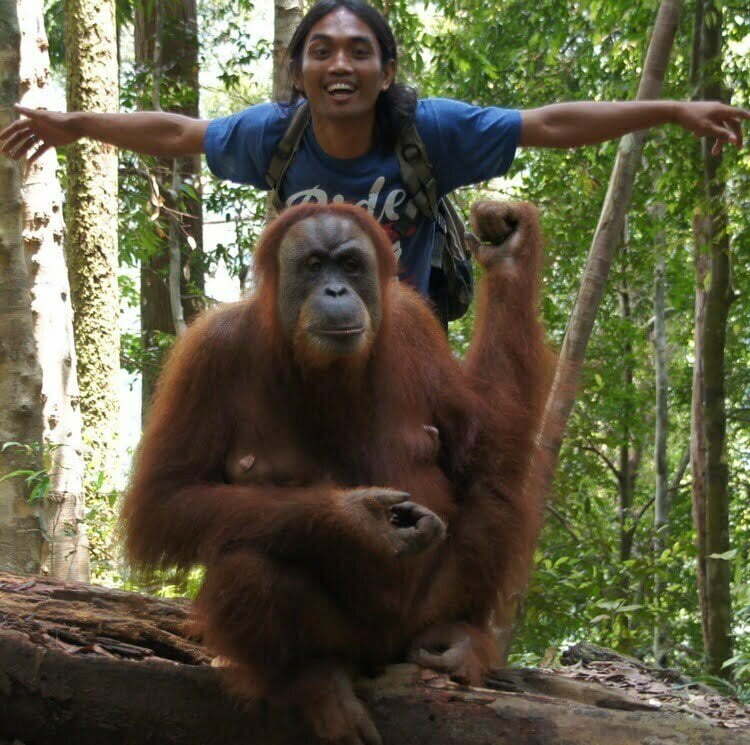 "Attention"
We do not accept room orders if guests have ordered jungle trekking with another company, for some reason, our room only available for guests who book activities with us.